10 unusual attractions in Bangkok, where average tourists don't go
It's been almost a year since I've been living in Bangkok. It is one of those places where I am slowly discovering interesting places while avoiding the ones that are recommended in guidebooks and on blogs. Below, I will present some interesting places/attractions that I like to revisit despite living in the city.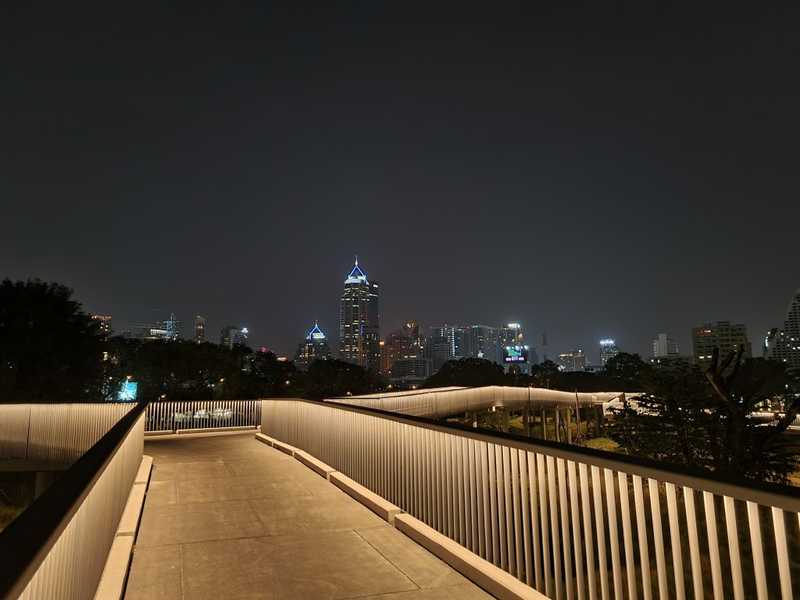 1. Benchakitti Park
This park was opened a few years ago and is not mentioned too often on the internet compared to Lumpini Park. Benchakitti is much larger than the second one. I especially recommend taking a walk on the skywalk in the evening and walking the "green mile" to Lumpini Park, while seeing the historic part of the Khlong Toei district along the way.
Places with links to Google Maps: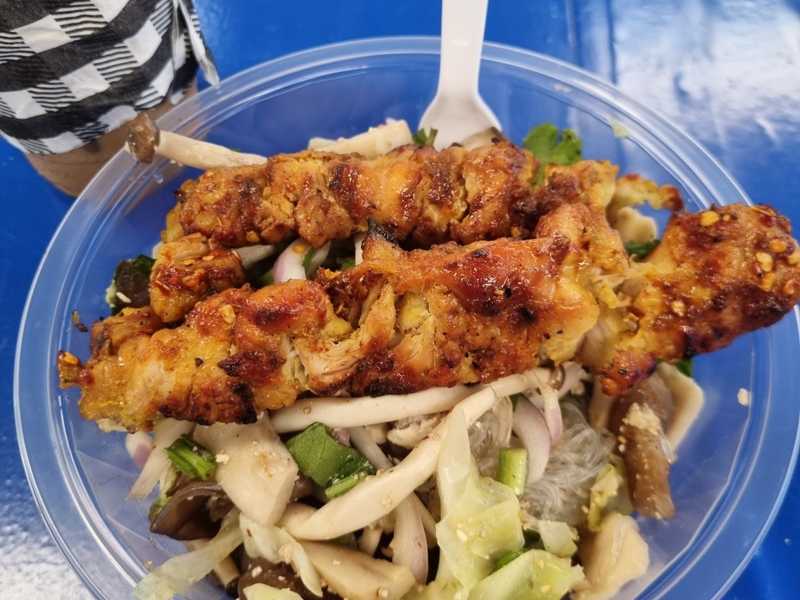 2. Have lunch in the city center, like a local - Ruam Sab Market
In Thailand, due to cheap food, many people do not cook at all. From 12:00 to 1:00 pm, most office workers have a lunch break. It's a great time to join them and eat a local meal for a small amount of money. These are not usually restaurants, but rather local markets or food courts. My favourite place in the centre of Bangkok's Sukhumvit district is Ruam Sab Market.
Places with links to Google Maps: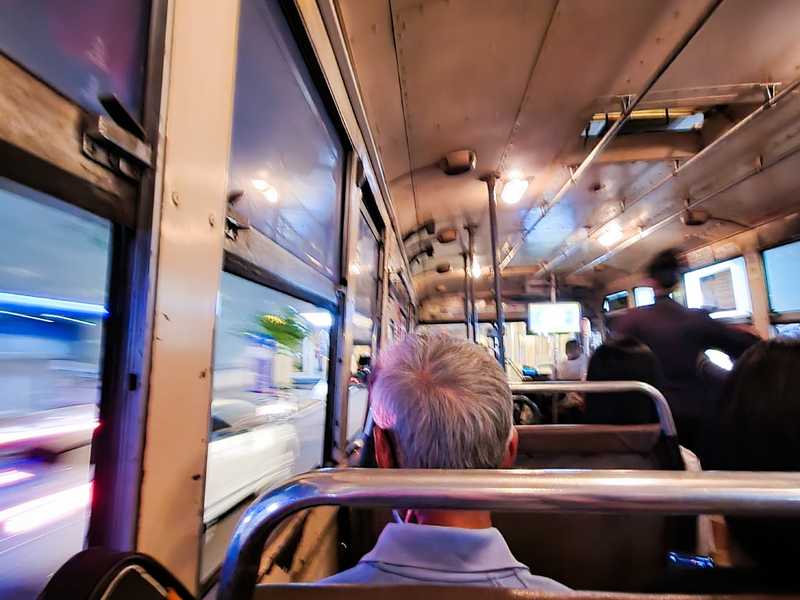 3. Take a moto-taxi or an old bus ride
Most tourists move around by Skytrain or underground train. Additionally, around the Chao Phraya River, they use boats. However, a real adventure (and often a time saver) is taking a moto-taxi - especially during rush hour. A 20-minute ride will provide as much excitement as a roller coaster in an amusement park. And for those looking for a quieter ride, it's worth taking an old bus ride (without air conditioning) for a few baht (especially at night, when it's cooler) and observing life through its windows.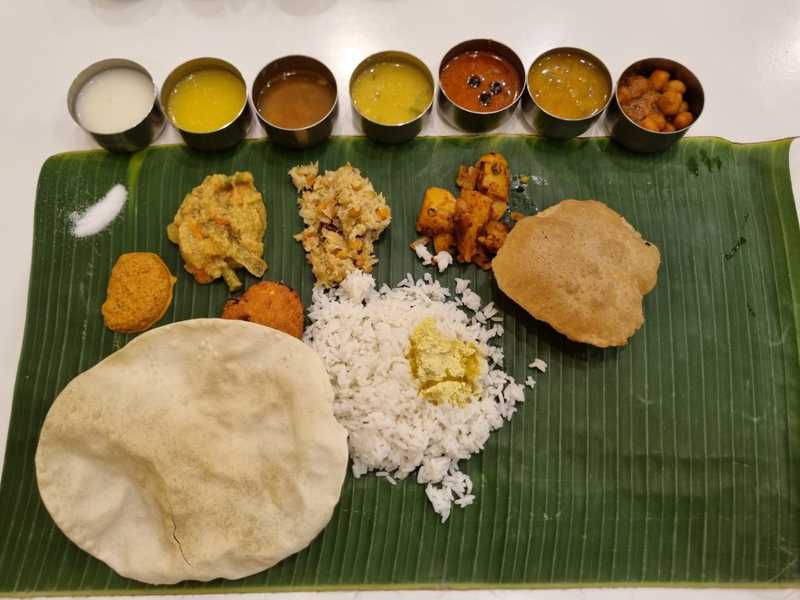 4. Eat original Indian food at a surprisingly low price - Punjab Sweets / Sugam South Indian Vegetarian Restaurant (Silom)
Bangkok is also visited by a lot of tourists from India, and there is also a large Indian minority living here, which even managed to create a Indian district. Thanks to this, without going to India, you can taste original Indian cuisine at a very reasonable price (unlike in Europe).
Places with links to Google Maps: My 2 favorite Indian (budget) restaurants: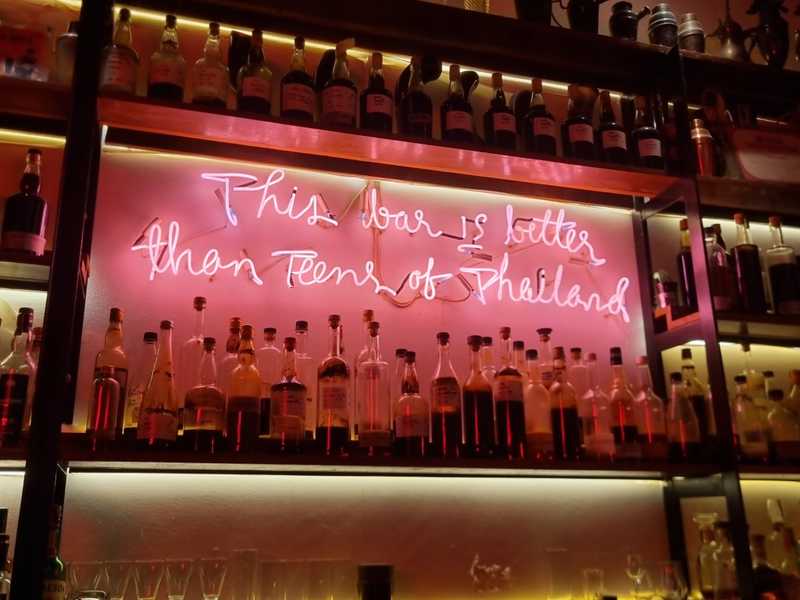 5. Have a drink at a cocktail bar
Thailand is not a place for alcoholics due to the rather expensive alcohol (at least compared to Europe). However, there is a great culture of small (and very expensive ;P) cocktail bars here, which are often very well hidden, have amazing decor, and the drinks are prepared with the highest skill. One of the more interesting areas is Nana Street (next to China Town, a different place than the famous red-light district), which has many famous bars. One of my favourites is Asia Today (known from the Netflix series - Midnight Asia).
Places with links to Google Maps: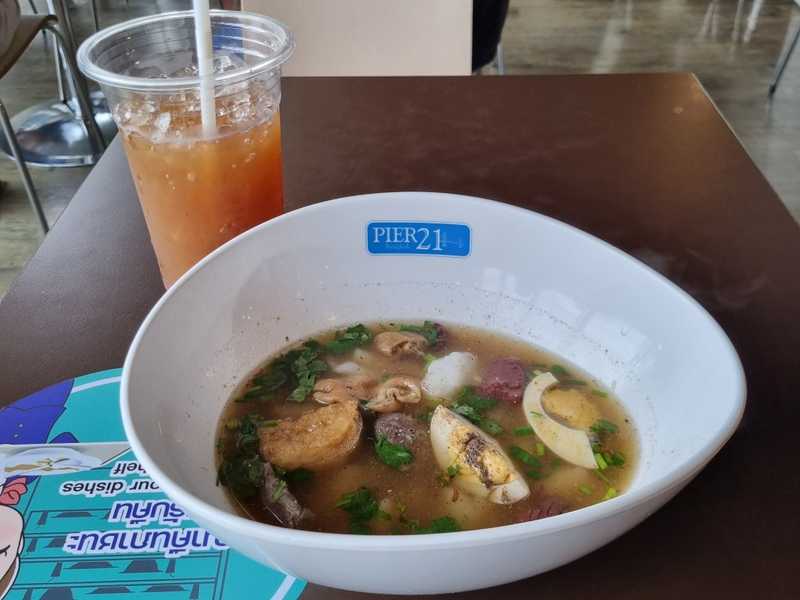 6. Eat at the foodcourt in the shopping center
Bangkok is simply overflowing with shopping centres. Thais love them because they allow for long walks in air-conditioning and indulging in consumerism. Nevertheless, a large part of Thais are not wealthy enough to eat in restaurants several times more expensive than average Thai food. That's why practically every shopping centre (and often office buildings as well) have foodcourts, where you can eat a meal for the same price as on the street, but in a nicer and cleaner environment and with air conditioning.
Places with links to Google Maps: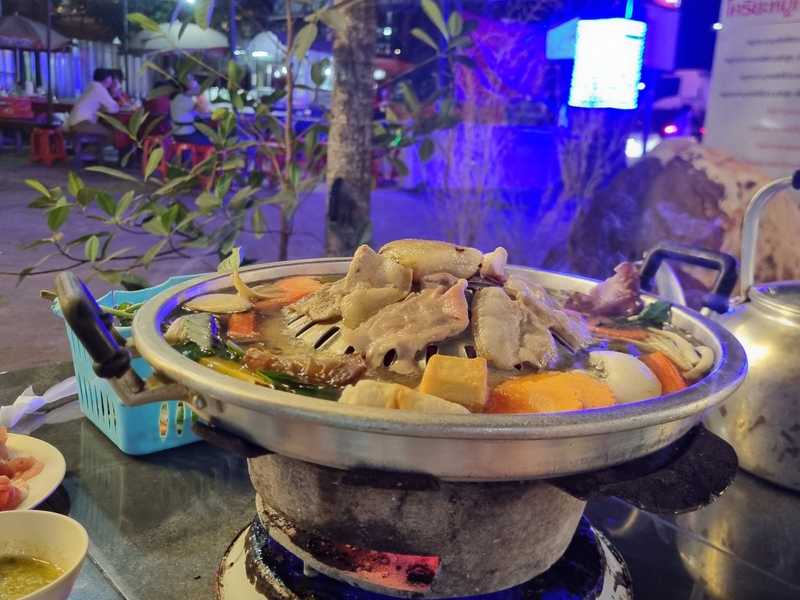 7. Go to a Thai BBQ - Mu kratha buffet
Thai people love to eat. One of the local BBQ specialities, which is somewhat similar to the more well-known Korean version, is gaining a lot of popularity. Interestingly, the entrance fee is often paid in the form of a buffet, allowing you to eat as much as you want.
Places with links to Google Maps: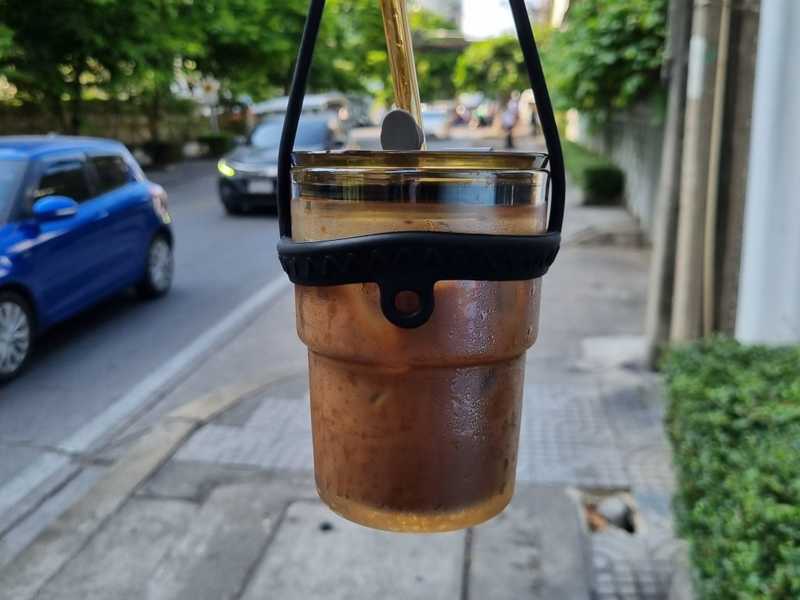 8. Have a Thai espresso
Most people have heard of Vietnamese coffee, but how many know about Thai coffee? Thailand produces its coffee, and the country underwent a coffee revolution some time ago. You can find coffee shops on every corner, where for just a few baht you can enjoy a fresh and energizing brew. For me, the taste of Thai coffee is Thai iced espresso - espresso with condensed milk and a bit of regular milk, poured over ice.
I won't provide a specific location since you can find coffee shops practically everywhere. When I'm on the go or just need to sit down in a cafe, I often choose Cafe Amazon, a chain with reasonable prices and tasty products.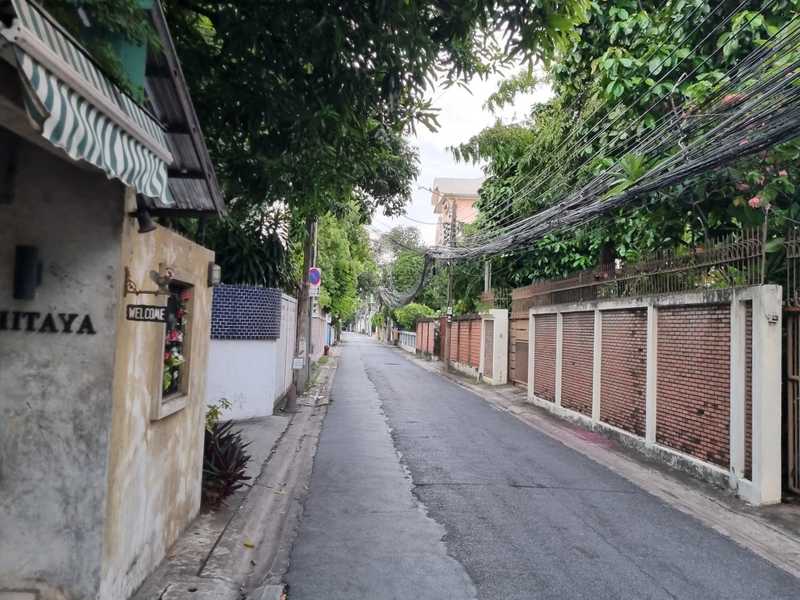 9. Get lost in the streets of a peaceful district
In general, getting around Bangkok on foot can be difficult. The city is not pedestrian-friendly, and it's also incredibly hot for much of the year. However, there are a few districts that are suitable for walking due to their low buildings, sidewalks, and low traffic. There's nothing better than slowly getting lost in the small alleys and discovering amazing places on your own. For walking tours, I especially recommend Ari/Thonglor.
Places with links to Google Maps: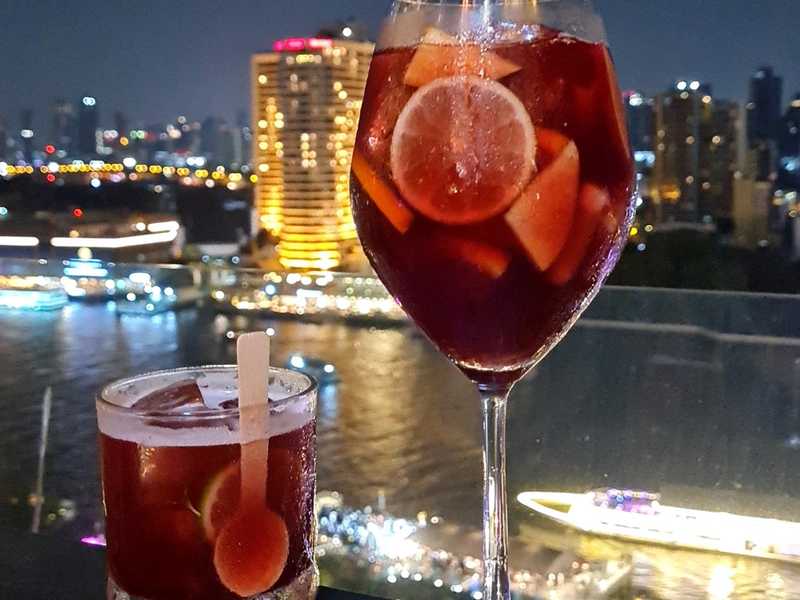 10. Enjoy the sunset on the top floor of Icon Siam
You've probably read in every travel guide to go see the sunset from one of the million rooftop bars in Bangkok. But there's one place with free entry, phenomenal views of the city and the river. Additionally, the top floor is home to the most famous (and largest) Starbucks in Thailand, where you can sit back with a coffee or cocktail and contemplate the setting sun.
Places with links to Google Maps:
Read more